VSSW 2020 IN LIVE STREAMING
IN ATTESA DI ISSW 2021, NEI GIORNI 5 E 6 OTTOBRE 2020 SI TERRA' UNA VERSIONE LIVE STREAMING DI ISSW CON RELATORI DI LIVELLO INTERNAZIONALE, TAVOLE ROTONDE E POSTER.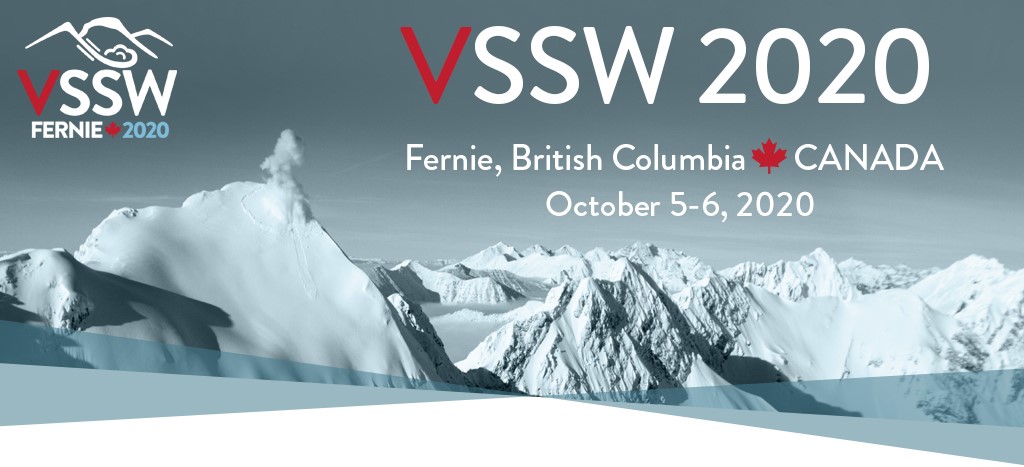 Announcing the Virtual Snow Science Workshop 2020
We are excited to bring you an online version of the ISSW! Plans for ISSW 2021 in Fernie are still in place but until then, our virtual workshop will be a great opportunity to keep up to date with your colleagues around the world.
VSSW 2020 will be livestreamed, with international-calibre speaker sessions, panel discussions, and posters. 14 invited speakers, representing many nations across our avalanche community, will be asked to interpret their research and leading-edge practices. Two panel discussions will provide thought-provoking, interactive conversations, and poster sessions will showcase a wide range of cutting-edge ideas.
Call for Posters
Interested in submitting a poster? This is a great opportunity to publicise your latest research and get feedback from other researchers and practitioners. Click here for Poster Registration.
Posters will be available for viewing shortly before the start of our virtual conference, during the conference, and for a period afterwards. Two interactive poster sessions are planned; one timed optimally for a North American audience, and one timed for a European audience. During these sessions, delegates will be encouraged to strike up in-person discussions with presenters in small-group virtual meeting rooms.
Registration
Registration for VSSW 2020 will open September 1, 2020
Conference Rates
– Register before September 28:$30
– After September 28 $40

Schedule
Our preliminary schedule is available here. Times and the order of events are subject to change. The finalized schedule, including speakers, will be available on our VSSW website when registration opens September 1, 2020.